2019 Mar 6
Last Minute Gift Ideas for International Women's Day
International Women's Day is right around the corner. It is an important movement in the history of the movement for women's rights. It became a tradition to celebrate the day by gifting beautiful, hardworking, and brave women useful and memorable presents. But if you forget to buy a gift and worry it might be too late — do not. Here is a small list with some last-minute gift ideas for the international women's day. We are sure it has something that any woman in your life will be happy to receive.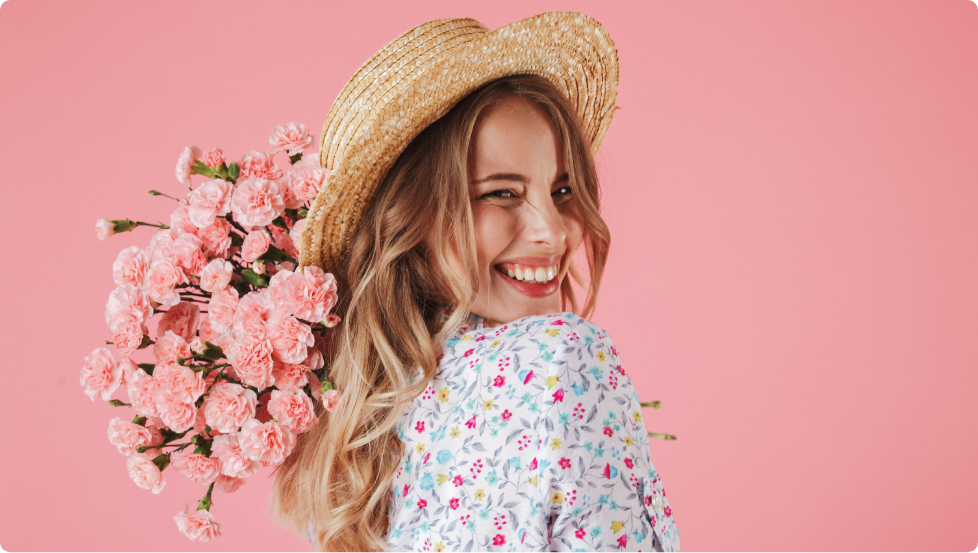 1. Poster
If you are clueless, why not gift a custom poster? Use it to tell something you wanted to tell for a long time. Or even better, order a poster with an image that says something about the interest of your girlfriend. Print a poster with their favorite character, movie, funny quotes, or a message. Not only it will show that you are interested in giving them a cool present, but also show appreciation for their hobbies and passions. And it will certainly make them smile.

2. Artwork
If you like the idea of gifting an artwork for the international women's day, then you will like one of the following options. Of course, it is not as much of a last minutes gift idea as some other in the list. Still, it is considerably easy to do than you think, especially using Dubaiprint.com. In just a matter of seconds, you can order a personalized painting using our web-to-print platform or app. You can print a beautiful pattern or the favorite painting of your friends, mother, a co-worker on a classic photo canvas if you are feeling classy. But you can also add a modern touch to your interior by printing the image on an acrylic.
3. A tea basket
A tea basket with all the necessities is the greatest present one can receive. If your mom, friend, or sister is anything like they would love to get one on this International Women's Day. Even better if you personalize it to the person you want. It will not only make the other person happy but also give you a chance to showcase your creativity.
Wondering what to include in the package? If you have more time, add a personalized magic mug or plain mug, tea package, and custom coasters. If you have no time (which you probably do) you can also recreate the last-minute version of the basket. Instead of the customized mug, you can order one of Ready Mug and Ready T-shirt that we already have available on the website. They will still probably find it really exciting.
4. Hand Written Card + Chores Coupon
It is International Women's Day so why not celebrate all the women in your life and the work they do by offering help? In most families, women are the ones responsible for the household. So, if you want to make your mom, grandmother, or a relatively happy, and give an easy-to-make present to help them with chores. Write a beautiful handwritten card and a coupon with tasks that they would like to get help with. It is a last-minute gift that they will appreciate and find amusing.
5. D-toys
Our eco-friendly D-toys were created to be a last-minute gift idea. The only thing you need to do to get one customizes the model and wait for it to be delivered. Not only they are simple to get, but they are also easy-to-assemble and play with. There is a cute selection of different toys available that will suit the taste of any girl. It is an unusual present that a little unusual people in your life will be happy to get. And the best thing is that after they are done assembling and coloring it, the toy will become a pretty decoration that will remind the person of you.
6. Memories
A photograph is a more conventional idea for classier people. It does not mean that it is necessarily less interesting or exciting than any other one. You can gift a classical easel personalized cutely. But if you want to gift a photograph itself, you can make it less boring by printing it on a classical photo panel made from aluminum or wood. Think of yourself. Chances are you would have been thrilled to receive a well-thought-out (even if created in the last minute) present like that.

Celebrating the International women's day in Dubai
Let's admit — no one of us is sinless, and all of us needed to buy a present at the last minute more than we would like to. But it does not mean that your present is going to be horrible, no matter what you do. If you took a little time to look through this list with the last-minute gift ideas for the International Women's Day, it means you have at least a couple of ideas now that you can use. At the end of the day, the most important thing for you is to show appreciation for women in your life.
At Dubaiprint.com we will take responsibility for the quality of your prints. What truly makes present ordered on our platform fast is the process that it uses. All you need to get a personalized item is to customize it, enter an address, and wait for it to be delivered right to your door. Your satisfaction is amongst our biggest values, so we will make sure that all of the presents you order are executed perfectly.
Happy International Women's Day! Whether you are a gifted or a gifter, we hope you will enjoy the celebration.
Sign Up To Our Newsletter